Outgoing Tucson Metro Chamber CEO Signs Off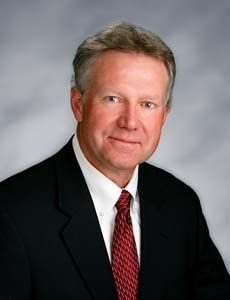 On Tuesday, January 23, the Tucson Metro Chamber Board of Directors publicly announced that Amber Smith, the CEO of the Metropolitan Pima Alliance (MPA), would begin serving as the Chamber's new CEO on February 1. I know Amber and have worked with her on a variety of projects. She will bring good energy and perspective to the Chamber and to Southern Arizona.
Amber's appointment means I will finally be able to ride into a beautiful Sonoran sunset once the orientation process is completed. I've never retired before and have to admit there are some unsettling aspects associated with it. But the time has come. I will be splitting my time between Tucson in the winter and Southern Wisconsin, where all of my grandkids live, in the summer.
As this is the final One-to-One communication I will author, I'm pretty sure I have license to spout off a little about the past and the future as I see them. I've never shied away from being a truth-teller, so here goes.
Former president and CEO of the Atlanta Chamber of Commerce, Sam Williams, wrote a landmark book called The CEO as Urban Statesman. The book is a series of case histories demonstrating the enormous impact the private sector can have on shaping the destiny of a community. Williams writes, "In my work with the urban business community of Atlanta, I've noticed that politicians are not always the best people to solve a city's public policy problems. On a number of occasions, Atlanta's business community has stepped up to solve a problem that challenged the political community, partnering with political interests. Politicians, after all, are committed to the positions they've already staked out and the voters who elected them. Business people are not as restrained and can act more independently, building bridges – often behind the scenes. I've labeled the business executives who take action on these public policy issues 'urban statesmen,' and I think these folks have a really important role.
So, what defines an urban statesman? ….the urban statesman is a business leader who uses business skills to address public sector and community issues. These statesmen focus on both problem solving and advocacy. They define and analyze issues, generate solutions and often participate in implementation of the solutions they develop. They become involved because community organizations or governments request their help, or because they discover a problem in the course of their own civic engagement. The effective urban statesman has the resources to gather the necessary talent and information, the negotiating skills to craft an effective answer to an identified problem and the clout to close the deal."
So here is the look back and the look forward all packaged together. Tucson, we have a problem. Our economic output (sum of all goods and services produced in our metro area) is seriously behind the output of peer markets. Billions. Poverty is too high. Median household income is too low. We have to fix that.
In order to play catch-up and ultimately excel as a regional economy, we have to do a better job of working together. There is too much friction between public entities. The private sector is too fractured. Our region needs to come together to create ONE well-designed plan and then execute that plan. While private and public entities are doing well in their own right on their own turf, the elephant in the room goes unnoticed. It's time to change that. Only when everyone is on the same page can we catalyze a new future.
Sincerely,
Michael V. Varney
President & CEO