Tucson Metro Chamber Events
The Tucson Metro Chamber hosts more than 50 events annually providing valuable opportunities to make strategic connections, learn from industry experts to improve business operations, and engage in constructive dialogue with government representatives regarding local business and community issues. These events are aligned with our program of work.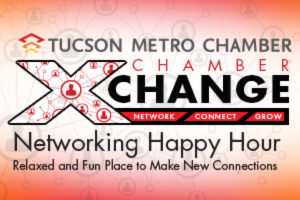 Chamber XChange
Join members and guests as we network and build relationships with business executives in our community. Increase your connections and discover new business opportunities. Check out the event calendar for dates, times and locations.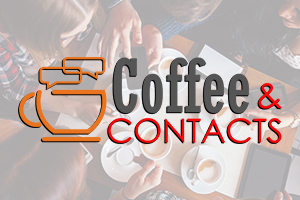 Coffee & Contacts

Start your day off right! Join the Tucson Metro Chamber for a fun and informal members-only event. It's the perfect way for the host to promote their business and members to gain new business leads—all before the typical workday begins!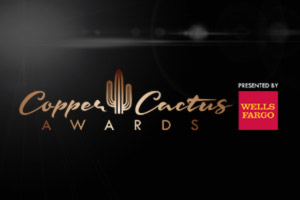 Copper Cactus Awards
The Tucson Metro Chamber Copper Cactus Awards presented by Wells Fargo celebrates the accomplishments and innovation of Southern Arizona's small businesses and charitable non-profit businesses.
AWARD CATEGORIES:
Blue Cross Blue Shield of Arizona Best Place to Work
Nominees are judged on their work environment and the morale of their employees.
Arizona Complete Health Integrated Care Workforce Development
Nominees are judged on workforce training, advancing, promoting people from within; or providing special job-training or exploration opportunities for individuals with special needs.
CopperPoint Small Business Leader of the Year
Nominees are judged on productivity in relation to sales, creativity and innovation in the workplace and their activity in the community.
Cox Business Growth
Nominees are judged on their gross revenue, employee growth and compensation expenditure growth.
Nextrio Innovation
Nominees are judged based on their creative use of innovative processes or products to pioneer change in their industry.
Tucson Electric Power Charitable Non-Profit Business
Nominees are judged on their exceptional leadership, culture, innovation and growth.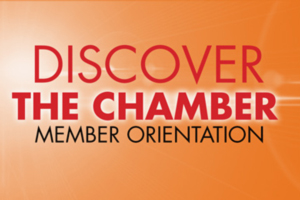 Discover The Chamber - Member Orientation
Please join us for a member orientation especially created to acquaint you with membership benefits, services and programs that help your business grow.
Connect with fellow members and Chamber leadership, learn about the Chamber's program of work and how the Chamber team works on your behalf while you run your business.
Knowledge at Noon
Knowledge at Noon is a series of one-hour workshops focused on topics impacting different aspects of business operations. The workshops are designed to be small group consultations at no cost to Chamber members.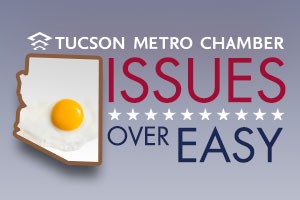 Issues Over Easy
A new and exciting look at the issues directly affecting your business and our community!
Join the Tucson Metro Chamber for a breakfast to discuss public policy issues that affect your business and our community. The format is informal and easy to understand. Issues Over Easy is a quarterly breakfast to help you connect with the Chamber's Government Affairs program and keep you up to speed on current events affecting your business and our community!
Interface
The Tucson Metro Chamber is pleased to present a series of discussions with local community leaders called Interface. Interface provides business owners and executives with opportunities to speak directly to these high level public officials about public policy and doing business in Southern Arizona. Learn the latest about policy decisions and other activities in Southern Arizona communities. Your questions and concerns are welcome. We encourage openness, transparency and robust discussion.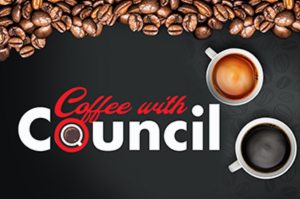 Coffee with Council
Coffee with Council is designed to bring businesses and their local, elected City of Tucson representative together for constructive dialogue regarding local business and community issues.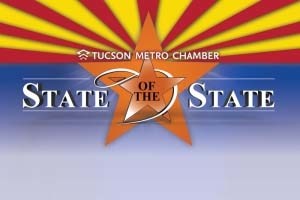 State of the State
The Tucson Metro Chamber will host Governor Doug Ducey at the annual State of the State luncheon to deliver the State of his State address detailing the issues affecting not only Southern Arizona, but the entire state of Arizona. This is a highly attended and visible event that addresses many important issues.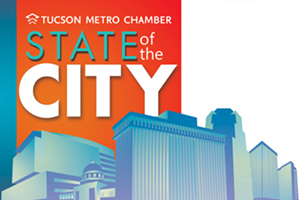 State of the City
The Tucson Metro Chamber will host the annual State of the City luncheon where Mayor Rothschild will deliver his "State of the City" address. This highly attended event provides a platform for Mayor Rothschild to outline his goals, planned policies and objectives for the City of Tucson in the coming year.
Tucson Metro Chamber Business Expo
The Tucson Metro Chamber Business Expo is held in conjunction with the State of the City address. Showcase your products and services, make key business connections and open the doors of new opportunities at the Expo.
EXPO IS OPEN TO THE PUBLIC 9:30 a.m. – 11:45 a.m.
Soup with the Supes
Soup with the Supes is an opportunity for business owners and executives to meet with the Pima County Board of Supervisors for constructive dialogue regarding local business and community issues. Bring your own soup i.e. lunch.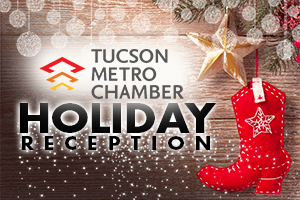 Holiday Reception

Our annual Holiday Reception brings business, government and civic leaders together to connect and celebrate the holiday season. With live music in a festive atmosphere, this unstructured reception allows you to mix and mingle with public officials and fellow leaders as we celebrate the progress made over the past year.
Speed Networking 

A new opportunity for Chamber members to accelerate their business contacts. Make 16 contacts in 60 minutes in an orchestrated rapid-fire format.