Saturday, October 17
7:00pm – 8:00pm
Location
Virtual Event
Fees/Admission
$25 per person
 ​If interested in purchasing a sponsorship please contact Jason Cook  at jcook@tucsonchamber.org or (520) 792-2250 Ext. 158
Contact Information
Shirley Wilka
Send Email
CONGRATULATIONS, 2020 FINALISTS
Arizona Complete Health Workforce Development & Education
Habitat for Humanity Tucson
San Miguel High School
Workforce Readiness–SHRM-GT
Tech Parks Arizona Start Up of the Year
Emagine Solutions Technology
NANOPEC
Reglagene
Tucson Electric Power
Social Impact
ASU Office of Community Health, and Resiliency
Community Investment Corporation
SARSEF
Boys & Girls Club of Tucson
Nova Home Loans Arizona Bowl
Women's Foundation of Southern Arizona
Nextrio Innovation in Remote Working
Darling Geomatics
Foundation for Creative Broadcasting
UCP of Southern Arizona/Workability
Cox Business Growth
Crain and Co.
FORSarchitecture+interiors
Sun Shield Products
Blue Cross Blue Shield of
Arizona Best Place to Work
Onyx Creative
Ooroo Auto
Snell & Wilmer
Chasse Building Team
Focus Hospitality
West Press
CopperPoint
Small Business Leader of the Year

Bradley Lloyd
Lloyd Construction Company
Dr. Eric Cornidez
Pain Institute Of Southern Arizona
Grant Anderson
Paragon Space Development Corporation
---
---
2019 Copper Cactus Awards winners are eligible to participate but are required to be nominated in a different category from 2019.
---
CopperPoint Small Business Leader of the Year

The winner of the CopperPoint Small Business Leader of the Year Award clearly demonstrates that their company is not only financially solid but has cultivated a passionate group of people who love what they do. They've created lasting partnerships with clients and have created a positive reputation inside and outside of the company. A business leader is self-aware, passionate, a critical thinker, courageous, confident and authentic. They are positive and emotionally intelligent. They dare to be different and are proactive. But most of all, they know how to communicate and lead.

Arizona Complete Health Workforce Development & Education

The Workforce Development Award is presented to a business that through their leadership and efforts have made a difference to people who just need a chance. These businesses hire individuals with disabilities, and/or veterans and wounded warriors. This category recognizes businesses that have taken the lead and given our returning citizens a chance and in doing what they do have given these people a better opportunity for many years of employment and making an income.

Cox Business Growth

This award is judged on a company's gross revenue, employee and compensation expenditure growth and how the company has faced challenges. They lead by example and find new and inventive ways to reach and engage their workforce. They support their employees, grow their employees, and most importantly, listen to them. Through these practices their business succeeds in showing how their sales increased over a two-year period and how their management structure, work environment, along with their products and/or services led to their company's growth.

Blue Cross Blue Shield Best Place to Work

The Best Place to Work Award is given to a business that has honest leadership with a clear vision and identity. Employees want to know where the company is pointed, what the company believes in and what everyone is working toward. They provide "flexible" growth for employees and a culture of collaboration. Great places to work are open about how the company is performing and craves honest feedback from its employees. They hire passionate people. And most of all these businesses create a fun atmosphere.

Tucson Electric Power Social Impact

This award recognizes a nonprofit group that has made a significant contribution to the community. The winner in this category demonstrated how they made a significant impact that improved the economic, medical, educational or financial health of individuals in our community; impacted people through enabling and empowering individuals to improve their knowledge and skills toward greater quality of life; benefits the under-served, underrepresented or disaffected members of the community, including children, seniors and those in poverty; and has ad high quality treatment of employees and members of the public.

Nextrio Innovation in Remote Working

During the global pandemic, businesses were forced to pivot to survive. Overnight, technical innovation created new ways for companies to stay connected to employees, customers and the world. Tell us about your remote working innovation and why it's worthy of the spotlight. Innovative ideas can relate to products and services, clients or customer marketplaces, or employees and staff. Share your innovative strategies to success and show Tucson why the innovative will survive!

Tech Parks Arizona Start Up of the Year

The Startup of the Year winner will demonstrate a high level of entrepreneurial spirit, leadership, perseverance, innovation, creativity and determination. To be considered startup teams must show that their venture solves a true problem for a group of customers. They may have a tangible product, technology or customer service system. Moreover, they will show how their innovation contributes to the community and has or will have an impact worldwide.
---
---
2019 Copper Cactus Awards winners are eligible to participate but are required to be nominated in a different category from 2019.
---
Yes, only our judges will see your financial numbers, they will not be made public.
Tips:
You can submit a total of 7 pages including your application.
Feel free to include articles about your organization, pictures, and any testimonials from employees and customers.
Take time to answer questions thoroughly, include detailed information. (Many of our judges may not have heard of your organization before – Wow them!)
---
---
Nominations will be accepted April 15-May 31.
Following the nomination period, nominees will be contacted and sent the appropriate category application. The nominated company must complete the application and return it to the Tucson Metro Chamber no later than June 30th.
All applications received by June 30th  will be provided to the judging panel for review and deliberation. The Copper Cactus Awards judges work independently to score the applications. The cumulative scores of the independently judged applications are totaled to determine the finalists.
Finalists will be announced in August.
The winners will be announced at the Copper Cactus Awards ceremony TENTATIVELY on Friday, September 17 at Casino Del Sol Resort.
Questions: Shirley Wilka at (520) 792-2250, Ext. 132 or email at SWilka@tucsonchamber.org
 CONGRATULATIONS, 2019 WINNERS!
---
Blue Cross Blue Shield of
Arizona Best Place to Work
Health Information Management Systems
Rancho Sahuarita Management Company
CopperPoint
Small Business Leader of the Year
Barry Chasse, Chasse Building Team
Arizona Complete Health
Workforce Development
JobPath, Inc.
Old Pueblo Community Services
Nextrio Innovation
Modern Studios
Snell & Wilmer
Cox Business Growth
Hotsy Industrial Systems
Pain Institute of Southern Arizona
Tucson Electric Power
Charitable Non-Profit Business
Startup Tucson
The Hermitage No-Kill Cat Shelter & Sanctuary
IMPACT of Southern Arizona
Emerge Center Against Domestic Abuse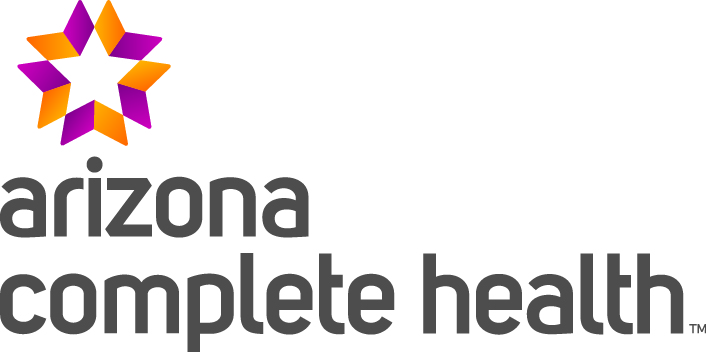 ---