congratulations 2021 winners!
---
DPR Construction's Diversity, Equity & Inclusion Champion
Community Investment Corporation 
Tech Parks Arizona's Start Up of the Year
SaiOx Inc. 
Tucson Electric Power's Social Impact 
With revenue up to $500,000 
Greater Tucson Leadership 
With revenue between $500,001 to $2MM 
YWCA Southern Arizona 
 
With revenue between $2MM to $5MM 
Women's Foundation of Southern Arizona 
 
Nextrio's Innovation  
Startup Tucson 
 
Cox Business' Business Growth 
Paragon Space Development Corporation 
 
Blue Cross Blue Shield's Best Place to Work 
With 3 to 50 employees 
Better Business Bureau Serving Southern Arizona 
 
With 51 to 200 employees 
Premier Auto Management 
 
CopperPoint's Small Business Leader of the Year  
Joshua Belhumeur | BRINK 
Pima Community College's Employer/Employee Development 
AGM Container Controls 

---
---
---
Blue Cross Blue Shield Best Place to Work

The Best Place to Work Award is given to a business that has honest leadership with a clear vision and identity. Employees want to know where the company is pointed, what the company believes in and what everyone is working toward. They provide "flexible" growth for employees and a culture of collaboration. Great places to work are open about how the company is performing and craves honest feedback from its employees. They hire passionate people. And most of all these businesses create a fun atmosphere.

CopperPoint Small Business Leader of the Year

The winner of the CopperPoint Small Business Leader of the Year Award clearly demonstrates that their company is not only financially solid but has cultivated a passionate group of people who love what they do. They've created lasting partnerships with clients and have created a positive reputation inside and outside of the company. A business leader is self-aware, passionate, a critical thinker, courageous, confident and authentic. They are positive and emotionally intelligent. They dare to be different and are proactive. But most of all, they know how to communicate and lead.

Cox Business Growth

This award is judged on a company's gross revenue, employee and compensation expenditure growth and how the company has faced challenges. They lead by example and find new and inventive ways to reach and engage their workforce. They support their employees, grow their employees, and most importantly, listen to them. Through these practices their business succeeds in showing how their sales increased over a two-year period and how their management structure, work environment, along with their products and/or services led to their company's growth.

Nextrio Innovation

From professional culture to products and services – innovation multiplies the inertia of growth.  Sometimes that energy can be scary and uncertain – propelling you into uncharted waters without a compass or a flashlight.  Other times it brings breakthroughs and exhilaration.  Always, innovation moves you from where you used to be to someplace in the future.  This award honors businesses who are catalytic, innovative, maybe even scare themselves, all while moving forward.  Nominate your business or one you admire for a product/service, process, position or problem-solving model you believe deserves to be recognized as Southern Arizona's most innovative.

Tech Parks Arizona Start Up of the Year

The Startup of the Year winner will demonstrate a high level of entrepreneurial spirit, leadership, perseverance, innovation, creativity and determination. To be considered startup teams must show that their venture solves a true problem for a group of customers. They may have a tangible product, technology or customer service system. Moreover, they will show how their innovation contributes to the community and has or will have an impact worldwide.

Tucson Electric Power Social Impact

This award recognizes a nonprofit group that has made a significant contribution to the community. The winner in this category demonstrated how they made a significant impact that improved the economic, medical, educational or financial health of individuals in our community; impacted people through enabling and empowering individuals to improve their knowledge and skills toward greater quality of life; benefits the under-served, underrepresented or disaffected members of the community, including children, seniors and those in poverty; and has ad high quality treatment of employees and members of the public.

Pima Community College Employer/Employee Development

This award is given to a company that demonstrates leadership and can be considered a best practice in creating, offering and advancing internships, externships, tuition reimbursement programs and/or work-based learning programs. All companies have a shared responsibility to further develop the skills of their employees and these businesses are the true champions for people in today's challenging and complex labor market.

DPR Construction Diversity, Equity and Inclusion Champion

The Diversity, Equity and Inclusion Champion Award is presented to a business that has demonstrated a commitment to building a workforce that reflects the rich diversity in the communities in which we live, work, and play. They are places where all are encouraged and empowered to thrive as their most authentic selves. They nurture a culture of belonging and actively mitigate barriers to growth opportunities. As an effective and visible leader, they are setting the example for others to follow and making Tucson and Southern Arizona better every day.

---

---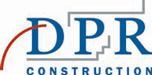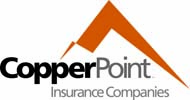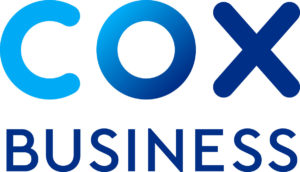 ---
Nominations will be accepted until July 12, 2021.
Following the nomination period, nominees will be contacted and sent the appropriate category application. The nominated company must complete the application and return it to the Tucson Metro Chamber no later than August 5.
All applications received by August 5 will be provided to the judging panel for review and deliberation. The Copper Cactus Awards judges work independently to score the applications. The cumulative scores of the independently judged applications are totaled to determine the finalists.
Finalists will be announced the
week of August. 19.
The winners will be announced at the Copper Cactus Awards ceremony on Friday, October 1 at Casino Del Sol Resort.
Nomination period: Ends July 12
Application period: July 13-August 5
Judging period: August 6-August 18
Finalists announced: August 19
Film finalist videos: August 20-Sept. 24
Event: Oct. 1
---

Yes, only our judges will see your financial numbers, they will not be made public.
Tips:
You can submit a total of 7 pages including your application.
Feel free to include articles about your organization, pictures, and any testimonials from employees and customers.
Take time to answer questions thoroughly, include detailed information. (Many of our judges may not have heard of your organization before – Wow them!)
---
---
2020 Copper Cactus Awards winners are eligible to participate but are required to be nominated in a different category from 2020.
---